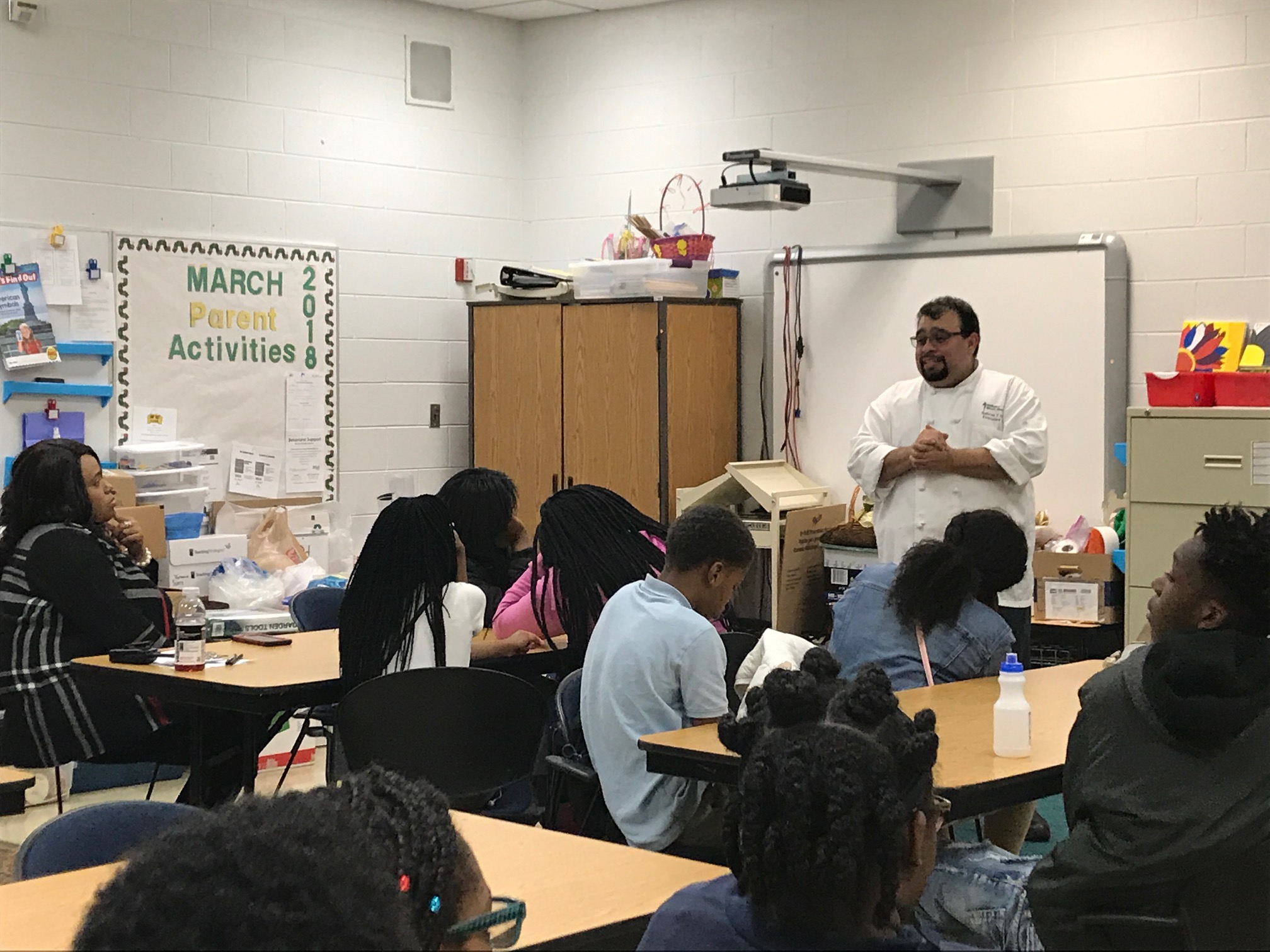 In the ongoing partnership between the Holiday Inn Chicago Mart Plaza and George Manierre Elementary School, the Mart Plaza's Executive Chef, Gabriel Ortega, is teaching a 4-week Culinary and Etiquette class for the students of George Manierre.
The first Culinary and Etiquette class was conducted on Wednesday, March 14th as Chef Gabriel demonstrated how to prepare a tossed vinaigrette salad as well as proper table etiquette. Fifteen students were in attendance. Classes will be held once a week on Wednesday from 3:30pm to 5:00pm and will continue until April 4, 2018.
Please join us in thanking Chef Gabriel for volunteering his time at George Manierre Elementary School!